Click the button below, enter your address, and let us know you're interested in an installation of Internet services (no commitment necessary).

New!



Astrea now offers a student discount for customers with a .edu email address.

Simply confirm this email address with us, and we'll add a $10 monthly discount to your bill!

Check out our interactive service map!
You can now zoom in, scroll, and move around to see where your address falls in our latest construction progress!
MAP LEGEND:
Green: Available Now
Orange: Coming Fall 2023
As our construction in Platteville continues to move forward, you have probably noticed large equipment and signs of construction on various blocks as we work to connect Platteville's downtown district. We are nearing completion in this area and we are anticipating construction to wrap up in approximately a month.
If you have questions regarding construction, email pc@astreaconnect.com.
If you have questions regarding business service, contact businesssales@astreaconnect.com
We continue to make progress in Platteville! Our construction crews have been busy building since the ground thawed and our technician teams' schedule is filling up with installations for new customers. Despite the busy spring, we're continuing to push forward and are still scheduling installations and completing construction for new areas.
You can join 1 in 4 serviceable Platteville households that have already signed up for Astrea fiber Internet service by searching your address today:
We've got big news for Platteville!
As we have gotten closer and closer to warmer weather, we are excited to announce that we are anticipating construction to be complete by the end of this summer!
What does that mean for you? We're now scheduling in all areas!
Signing up is as simple as giving us a call, email, or chat, or by searching your address by clicking the button below:
See what people are saying about our service in Platteville so far!
"...already proving to be a positive experience." - Jeff H.
"...what [Astrea] offers is far superior [to] what I was getting." - Jason T.
"Customer support is top-notch." - Josh S.
Construction and installations continue to move along despite the weather!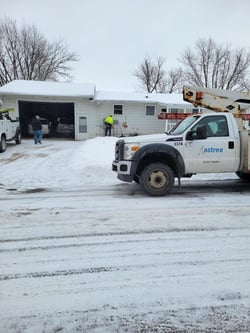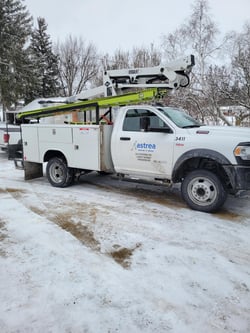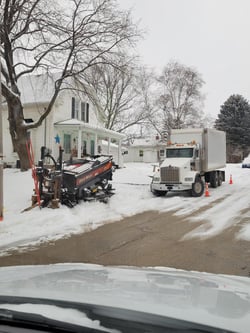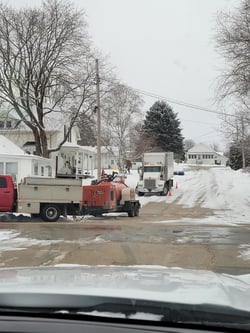 Be on the lookout for exciting news about a significant milestone we're about to reach!
Despite some supply chain delays, we have had a great season overall building and connecting neighborhoods in Platteville. Even though the ground is now frozen, we are still actively planning and preparing for our continued construction in the spring.
We have also launched a map to help show you which roads and neighborhoods are ready to connect Astrea service and which ones are on the way! Check out the map below to see where your home is in our construction process!
MAP LEGEND:
Green: Available Now
Yellow: Coming in Early 2023
Orange: Coming Soon
Astrea is happy to announce that after a few hurdles and supply chain issues, we are back on track to bring service to over a 1,000 homes in Platteville in the next 6 months.
As we work to build new infrastructure, it's necessary for us to place sections of fiber underground and establish equipment within the right of way on certain properties. If you observe a new stake placed in your yard, it indicates the planned placement of new equipment.
We'll be sure to restore any damage to the soil and grass as soon as we're able to. This timing depends on weather conditions and material availability, but please know that we will be cleaning up the mess. Once we do, it'll be like we were never there at all. Restoration after construction is something our contractors take great pride in.
Here are a few tips to keep the grass looking great after we restore where we built:
Do not mow right away. Allow the new grass to get settled and establish roots.

Don't mow the grass too short. Keeping the grass a little longer reduces the stress on the grass.

Water regularly. Keeping the area properly watered will help with growth.

Don't walk on the new grass until after the first mowing.
Last week, Astrea team members had the pleasure of visiting our newest service area: Platteville, WI! Construction in the area is ongoing, and we were able to share updates on the progress and tell everyone a little bit more about who we are.
We enjoyed attending Good Morning Platteville and meeting with staff from the Platteville Regional Chamber, The Platteville Journal, and QueenB Radio!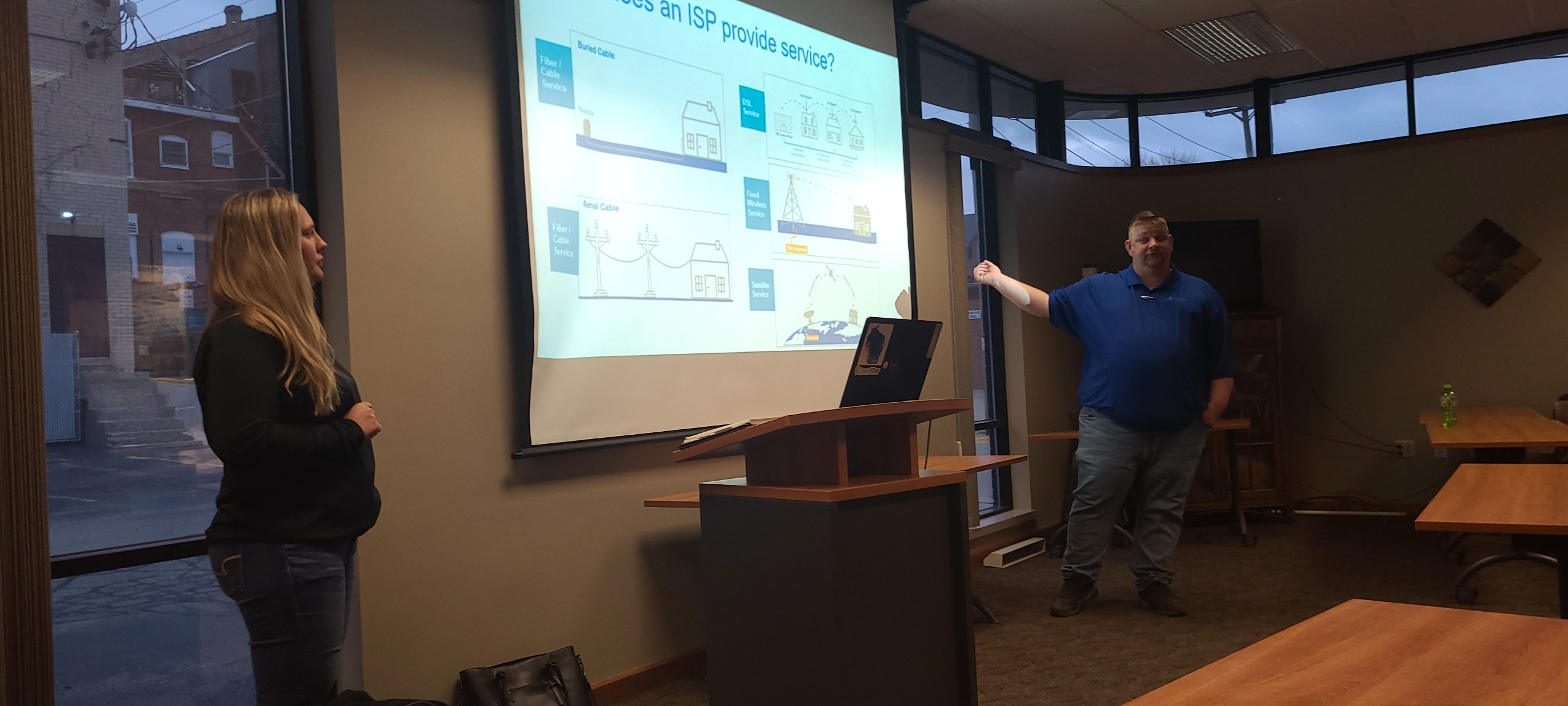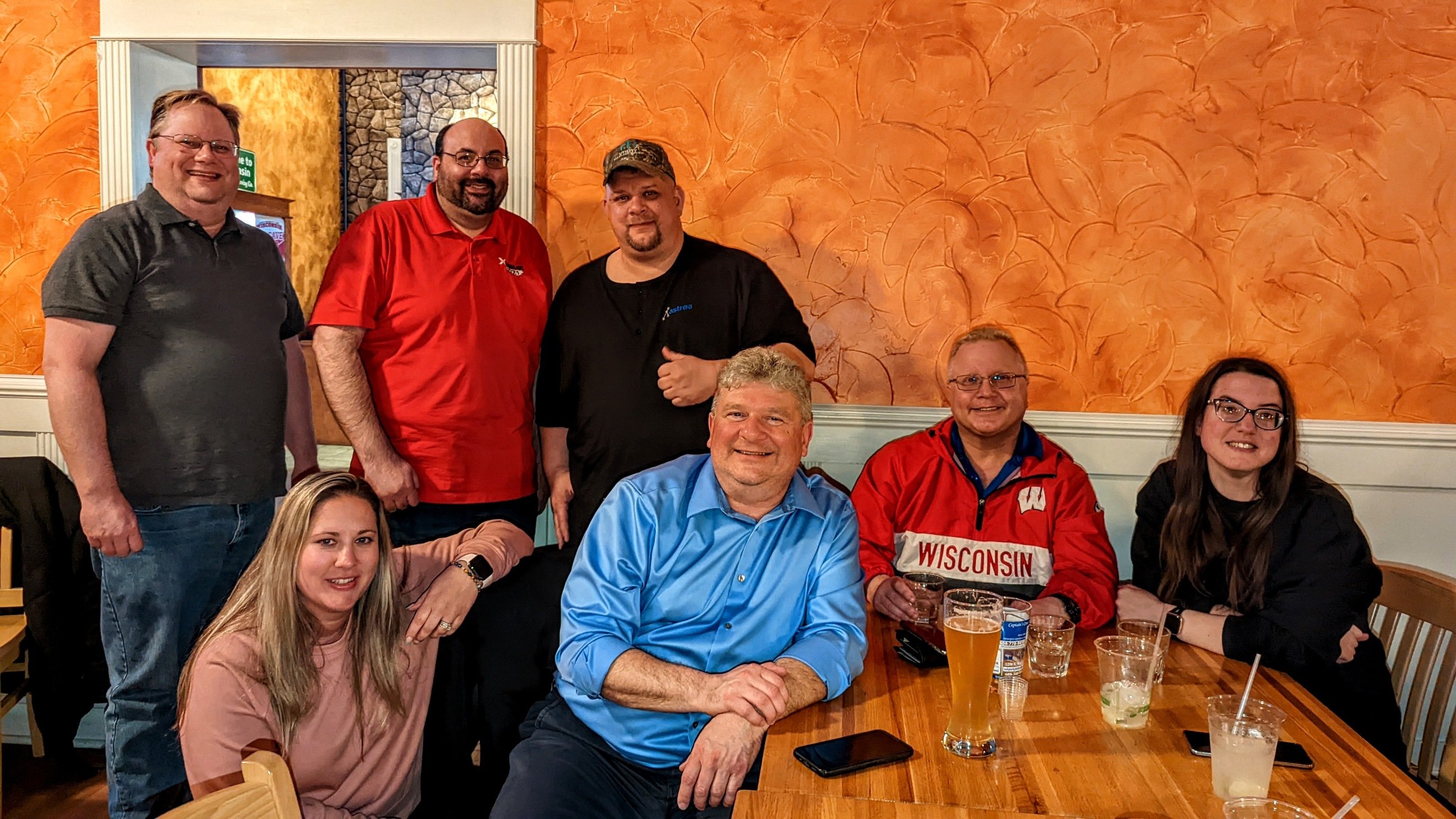 Construction crews continue to build infrastructure in Southwest Platteville, and installation pre-scheduling for May will begin next week for those in that area. If you live in that area and receive a flyer or postcard from Astrea, please re-enter your information here to let us know you'd like to schedule an installation.
Progress in other areas of town will take a bit longer due to supply chain constraints. While we hope to see a resolution soon, until key materials are secured we will be unable to share additional availability timeframes.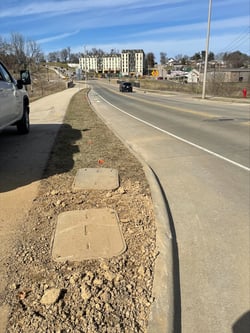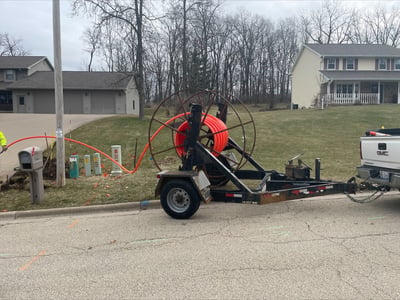 We continue to make progress on the fiber Internet build in Platteville. Construction crews are active in various parts of the community breaking ground and moving the project forward.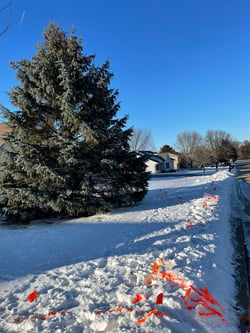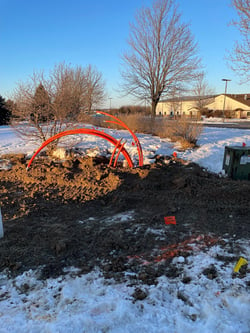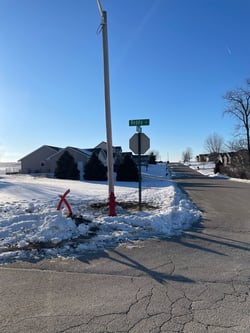 Construction in Platteville has begun!
We are so excited to announce that we've begun construction in Platteville to bring you a reliable, super-fast fiber internet connection! As we receive updates from our construction team, we'll continue to update this page.
Astrea Platteville fiber-to-the-home build announced!
We are so excited to be building to your community. We hope that you're still just as excited as we are. We have so much to be thankful for and we can't wait to keep taking steps towards bringing high-speed Astrea fiber Internet to the town of Platteville. Each one of us lives by our mission to make life better and bring broadband to rural communities across Wisconsin and Michigan, and most recently, the Platteville community!
Check back often for more updates Internet service coming to Platteville!
Astrea to build new fiber throughout Platteville.
Residents and businesses in Platteville, WI can look forward to cutting edge fiber Internet service from Astrea coming in 2022. Astrea, based in Iron Mountain, MI, has planned a significant investment in broadband infrastructure, which will connect over 4,000 commercial and residential addresses throughout Platteville.
"Astrea is excited to invest in the Platteville community," states Cory Heigl, Vice President of Astrea. "Over the next several months we will be building an extremely reliable and robust fiber network throughout the community," Cory continues. "It is rare that a community of Platteville's size, that there isn't a competitive option for internet services, and we are committed to do just that."
Astrea is in the final stages of engineering and is actively applying for the necessary permits to place the new fiber optic infrastructure. Soon the construction crews will be working throughout town installing the system. "Reliability is crucial," explains Aaron Burbey, Senior Director of Operations "People depend on connectivity, and when they need help, they expect us to be ready"
More information will be released in the coming weeks & months, including timeframes, and when jobs will be available.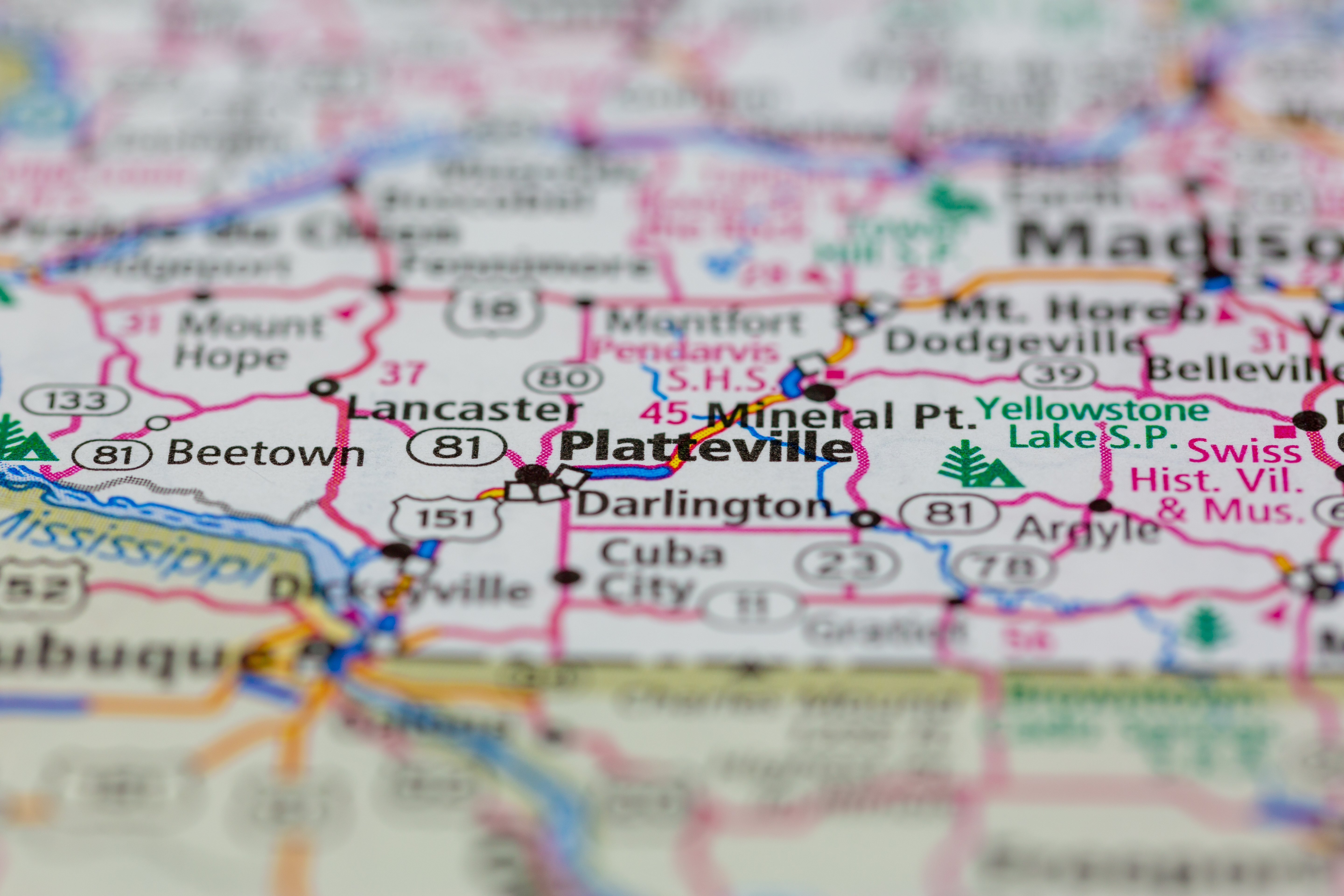 Current Job Opportunties with Astrea & CCI Systems
A
sk any employee why they work at Astrea, and they'll fight back tears as they talk about connecting children to homework, families to work and entertainment, and communities to healthcare.
This is bigger than routers and index cards containing WiFi passwords – all of us at Astrea believe that no matter who you are or where you live, human connection should never be out of reach.
We take what we do extremely seriously, and work hard to remove the bureaucracy and inflexibility so many Internet providers put into the world.
Check back for opportunities in Platteville!
You will be rerouted to our parent company site, CCI Systems.
The reason we are able to service such remote stretches of Wisconsin and the Upper Peninsula of Michigan is because of CCI System's amazing infrastructure support.
Frequently Asked Questions
Astrea will begin offering high-speed Internet services to the Platteville community in 2022.
Check back soon for updates as we move forward with the build!
Astrea will offer fiber to the home Internet connections in Platteville with speeds up to 1 Gbps that will enable virtual work, healthcare and schooling. In addition, with a direct fiber connection to the home, Platteville residents will enjoy a dedicated connection experience that ensures speed consistency compared to other types of broadband connections.
Astrea will provide direct sales & support of the services offered to Platteville residents. Please visit our pre-registration page to secure your place in line for installation (no commitment required).
Astrea currently helps connect over 60 small communities throughout Wisconsin and Michigan to family, healthcare, work, education, and entertainment by providing high-speed internet along with TV and Phone services. Astrea has built an extensive infrastructure that offers Astrea communities unprecedented rural internet speed offerings ranging from 50 Mbps up to 1 Gig.
Get Social with Us
Follow us for all the latest news, resources and tips.